Images

A biography in pictures
Many pictures will appear on this page in the weeks to come, handful by handful: a graphic novel by the 4-year-old Laurie, recent notable ancestry, first report card, illuminating stuff.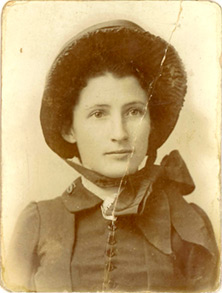 Viola Sharpless
Laurie's paternal great-grandmother, Viola Sharpless, the daughter of a woman who participated (alone) in the Oklahoma Land Rush, was a missionary in Hawaii, and used to plow the fields with a Colt revolver stuck in her waistband in case she had to fight off some bandits.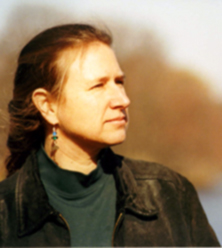 Laurie
Publicity shot of Laurie about the time of Earth Logic.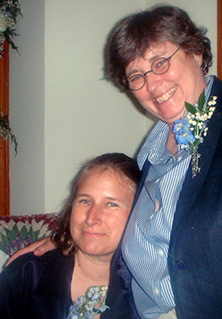 Laurie and Deb
Deb Mensinger and Laurie had been together for nineteen years when they married on May 22, 2004.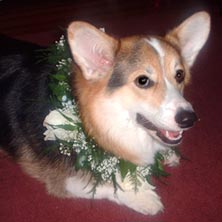 Smiling flower dog
Widget in her wedding finery gives a winning grin. All her grins are winning grins.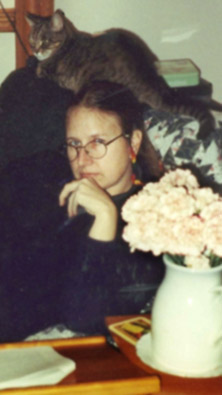 The Thinker
Laurie is at home thinking. Her even-then-ancient cat, Evil, demonstrates meditation.